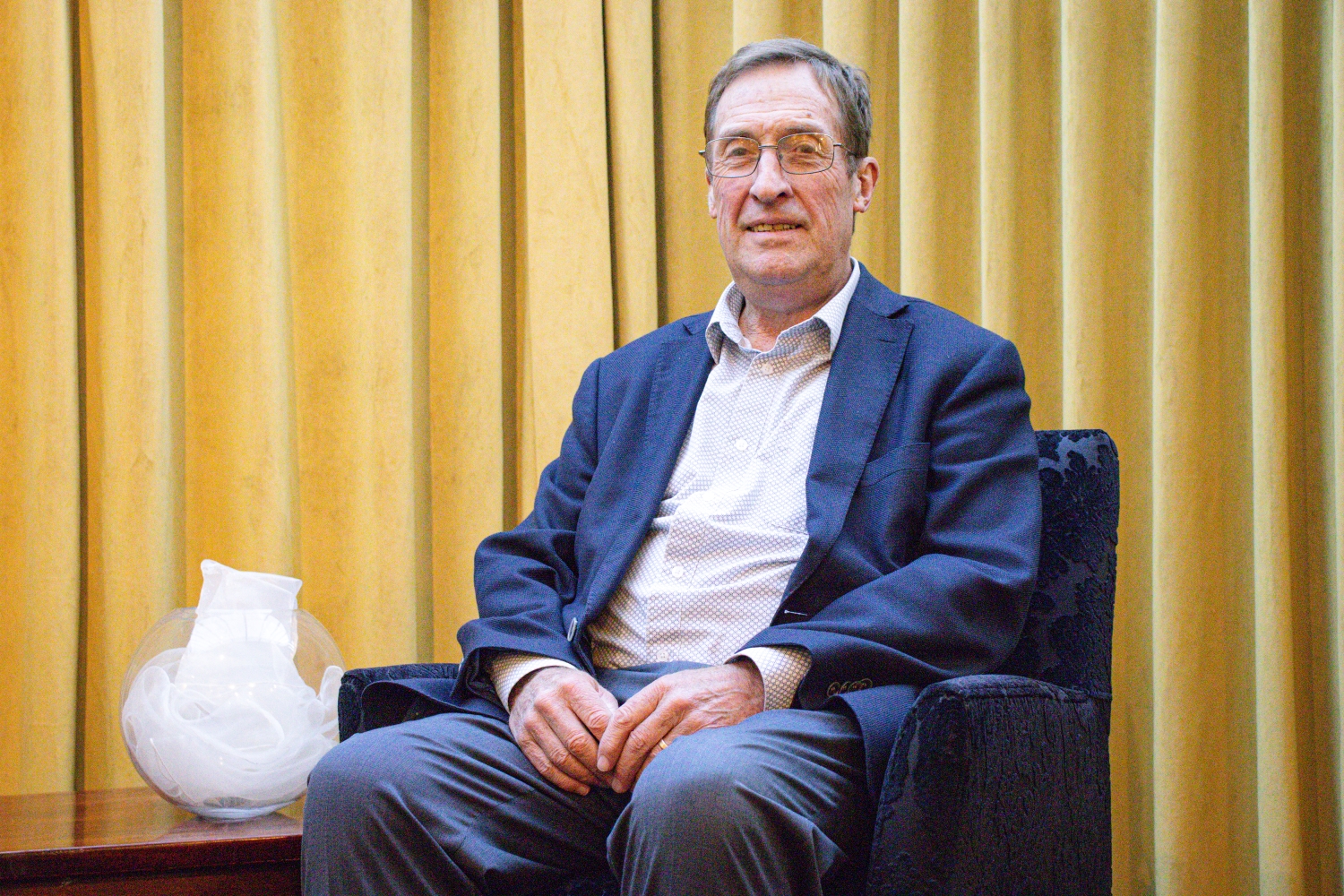 Chris Ward, ILT Foundation Trustee
Today we pay tribute to the remarkable contribution of Chris Ward. He was instrumental in setting up the ILT Foundation in 2005 and has been a valued board member since then.
He was also a trustee for the earlier ILT Sports Foundation and ILT Charitable Trust which started operating gaming machines in Invercargill in 1988. Dedicating over 35 years to the wider organisation, he demonstrated an unwavering commitment and deep sense of responsibility to our community.
Chris' professional career spanned over four decades, as a business and litigation lawyer and latterly as a consultant at Ward Adams Bryan-Lamb Barristers and Solicitors. His reputation as a well-regarded legal practitioner in Invercargill speaks volumes about his expertise and commitment to serving his clients.
He was a fellow of the New Zealand Trustees Association and a registered trustee, with a longstanding interest in law society activities. He also held various offices in the Southland District Law Society and New Zealand Law Society since 1983.
In addition to his professional endeavours, Chris had a passion for sports, with a keen interest in football, golf, and tennis.
To us, Chris was a valued member of our ILT family. One that we could always count on for some sage advice, a pointed question, or a witty comment. He was a thoughtful friend with a heart of gold (and a wicked sense of humour) and we will miss him dearly not just around the board table but in our lives. We thank him for his invaluable contribution to ILT and the wider community.
We extend our heartfelt sympathy to Pauline, Andrew and their extended families.  Our thoughts are also with our friends from Ward Adams Bryan-Lamb, who have lost a mentor and friend.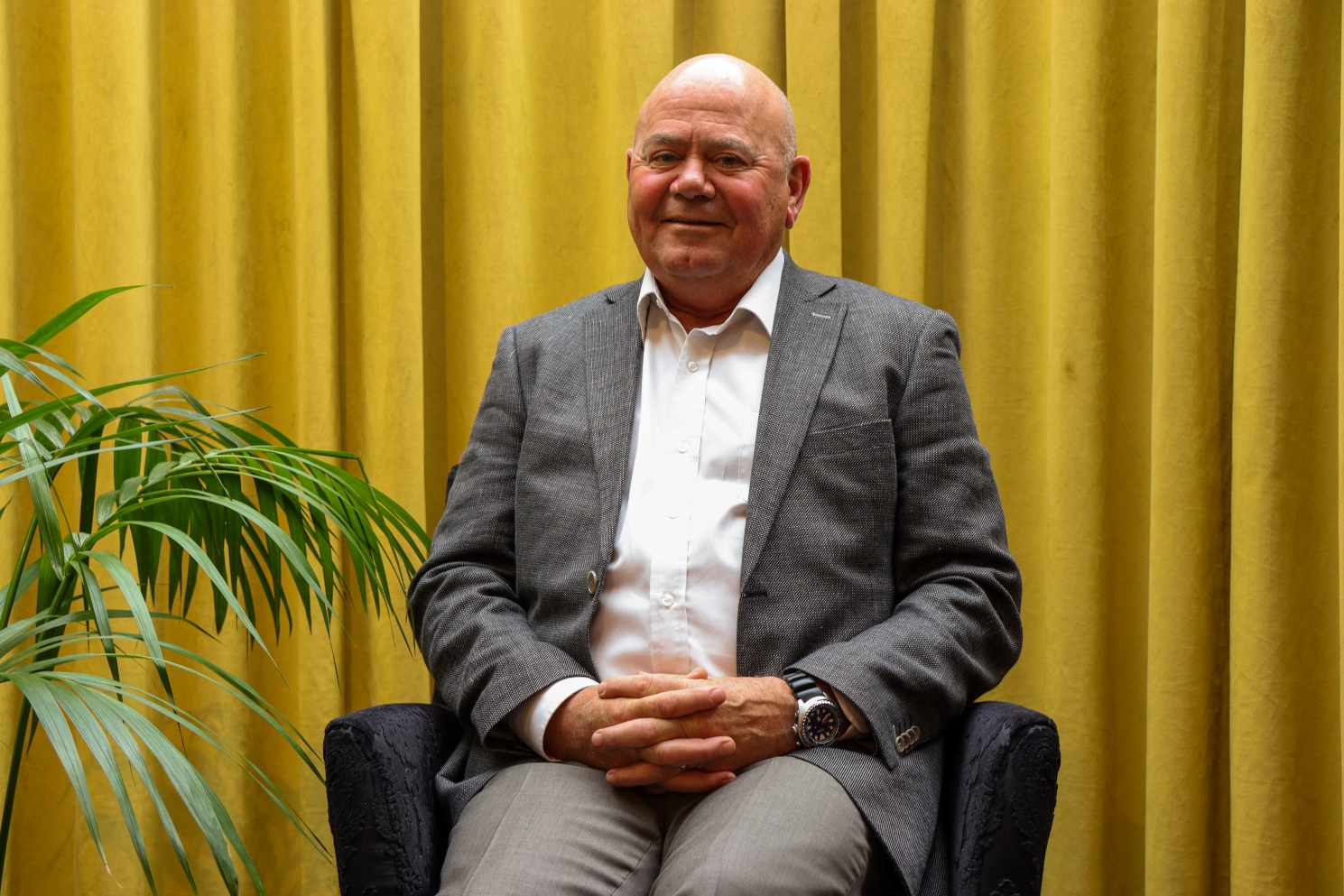 PADDY O'BRIEN
CHAIR
ONZM
Paddy is a proud Southlander who served in the New Zealand Police before becoming the World's first professional rugby referee, a position he held until his retirement in 2005. Since then, his focus has been on training and supporting referees, firstly as World Rugby 15s Referee Manager and currently as the Sevens Referee Manager.
Married to Carolyn, they have four adult children and three grandchildren. Born and educated in this wonderful province he has been a trustee on the ILT Foundation board since 2016 before being elected Chair in 2022.
Paddy has a particular interest in ensuring the elderly and sick who are the most vulnerable in our society are treated with respect compassion and dignity. He is on the Board at Calvary Hospital and is a Director of the Hawthorndale Dementia Care Village which is currently building a revolutionary and innovative care village here in Invercargill.
He looks forward to contributing back to the community after having been well supported by the people of the province and ILT for many years.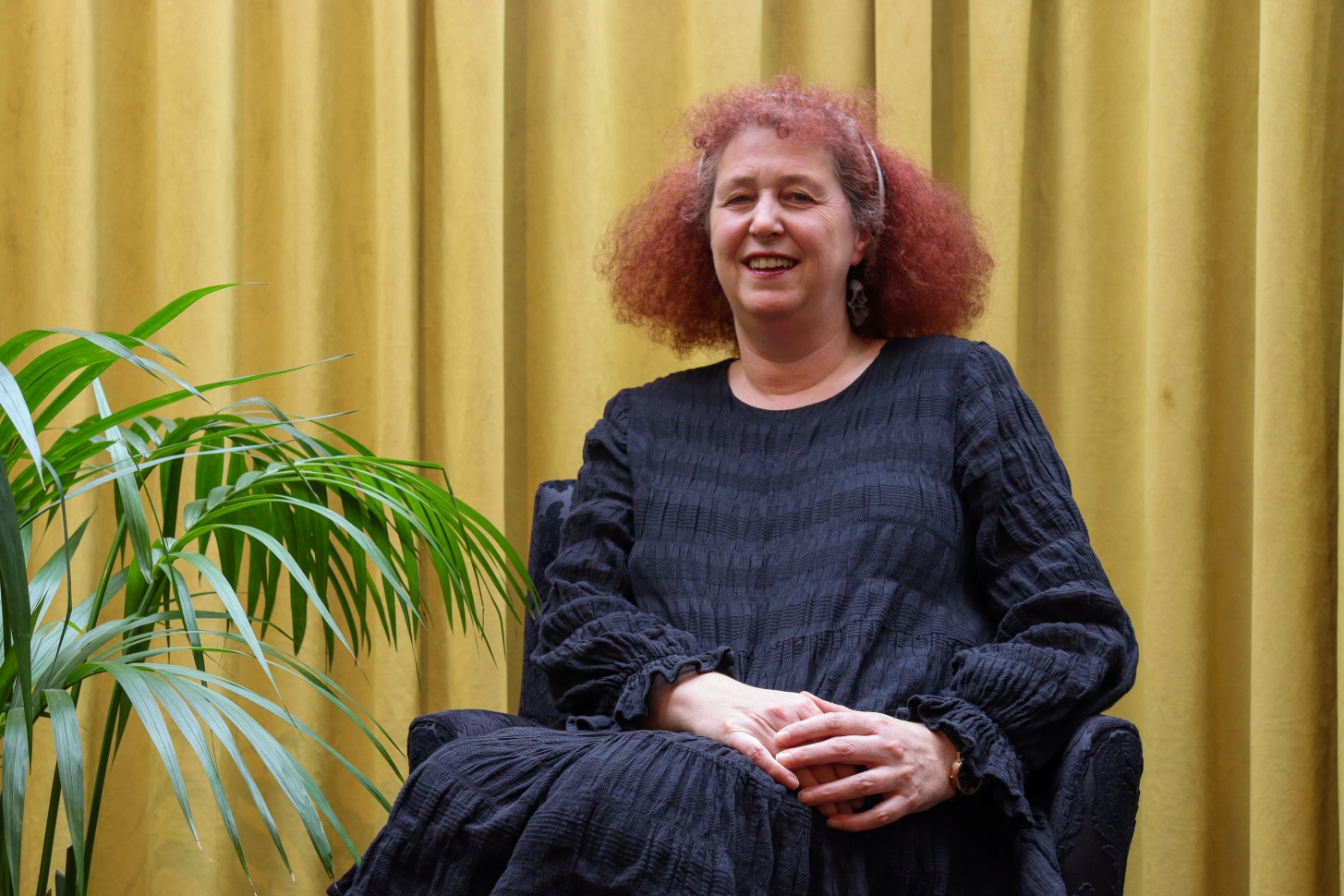 ANGE NEWELL
BA PG Dip TCHG, LTCL
Angela feels privileged to be elected to ILT once again. She very much enjoys working alongside her colleagues and staff in this dynamic and thriving business.
She has recently returned to the classroom where she is enriching the minds of our city's future leaders.
Outside of the classroom, her interests and experience lie in the Arts, events and education. She has developed the Southland Arts Festival, Shakespeare in the Park and ILT Kidzone at Venture Southland/Great South. However, she supports any initiatives that provide community well-being, regardless of the sector.
Her focus is on ensuring our twenty-three businesses continue to generate healthy profits and provide the city with quality hospitality outlets is vital. Distributing the profits equitably throughout the community is equally as important.
GRAHAM HAWKES
Graham is delighted to represent the people of Invercargill on the ILT board.
He and his family have operated several food and beverage operations in the South. And with over 50 years of hospitality experience, he brings industry expertise to the board table.
Graham is a well-regarded chef who has received several hospitality awards throughout his career. Including the Hospitality New Zealand Hall of Fame, Honorable Life Member of World Chefs, and inaugural member of the NZ Chefs Hall of Fame.
He is passionate about the hospitality industry and believes in continuing to reinvest in the business, encouraging career pathways for young people entering the sector, providing ongoing training and showcasing plenty of Southland's beautiful produce on the menu.
Having recently sold his own hospitality business, Graham is enjoying retirement with his wife Glenise and looks forward to giving back to the industry he loves.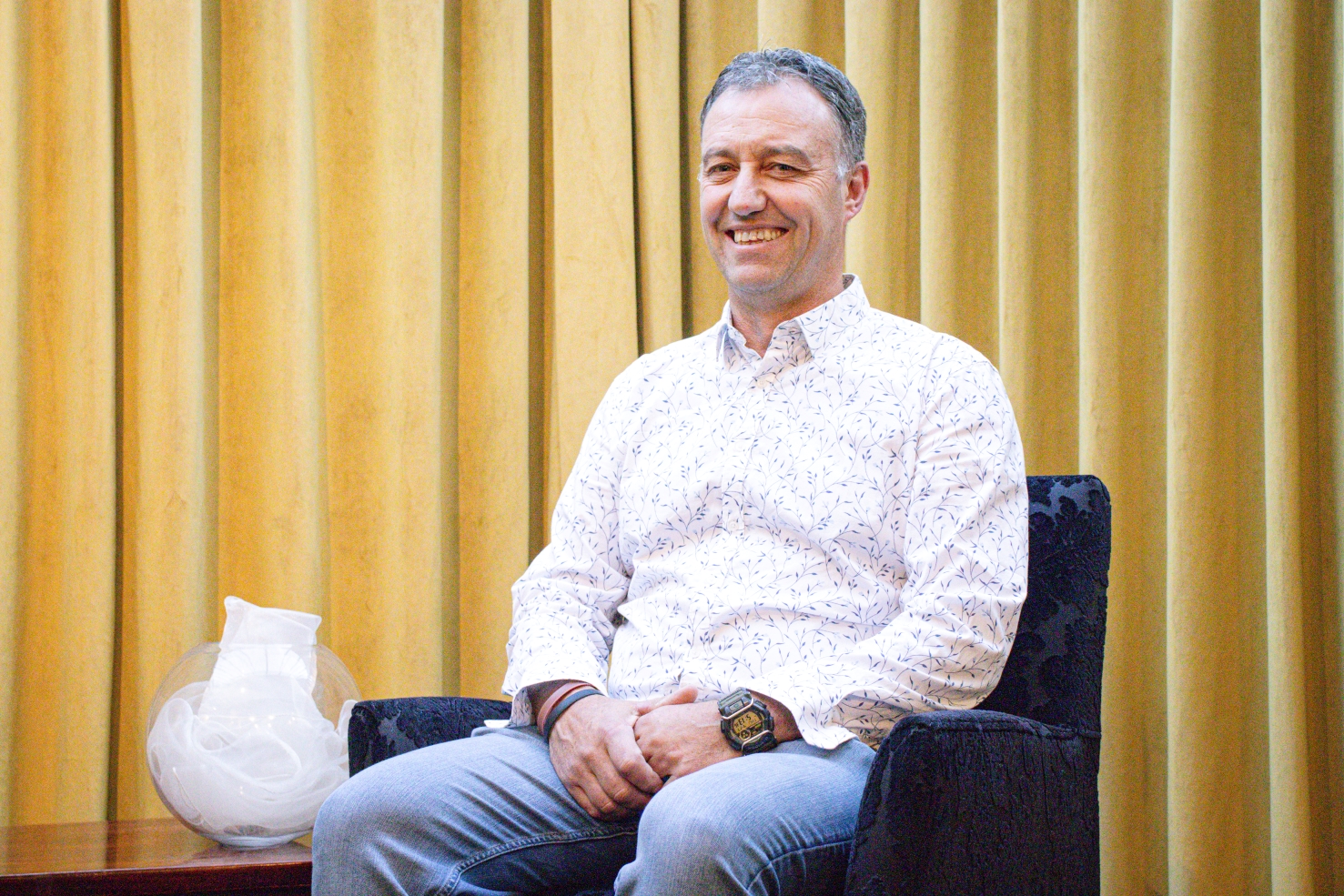 JASON MCKENZIE
BSR Mgmt, PG Dip Tchg, M. Couns
Jason is a passionate born and raised Southlander. After some time away to study and travel he has spent the last 29 plus years living and working in our great city. Where he and his wife Suzanne have enjoyed raising their two daughters.
During his career journey, Jason has worked in various roles including secondary school teaching, managing Invercargill's alternative education program, and working as a counsellor in schools and private practice.
For the past eighteen years, he has worked in High Performance sport in Athlete Life and Mental Skills roles from talent development to elite level. With a focus on wellbeing, personal development, and performance skills. He enjoys working with people – athletes, coaches and businesses to manage the pressures of life and performance.
Jason has loved his time on the ILT Foundation board and has been privileged to see the positive impact the ILT Foundation has had on the wellbeing of our community across all sectors. He looks forward to seeing this work continue.
SEAN BELLEW
Sean is an experienced ILT board member, having served for a number of years.
During his time on the board, he has been involved with the gifting of millions of dollars to the local community. He has enjoyed being part of the board that has driven several projects, most recently the building of the landmark property The Langland's Hotel, which has led to the renaissance of Invercargill City.
As a Licensed Real Estate Agent and Auctioneer, Sean appreciates the large scale commercial activity associated to the ILT board. He finds the funding side of the organisation very fulfilling as it allows for a more philosophical approach to the community.
Sean is married to Becky, with one child and one granddaughter.
Outside the boardroom, he has a love of the great outdoors, especially hunting and is the President of Southland Racing Club and a board member of Gallop South, Racing Southland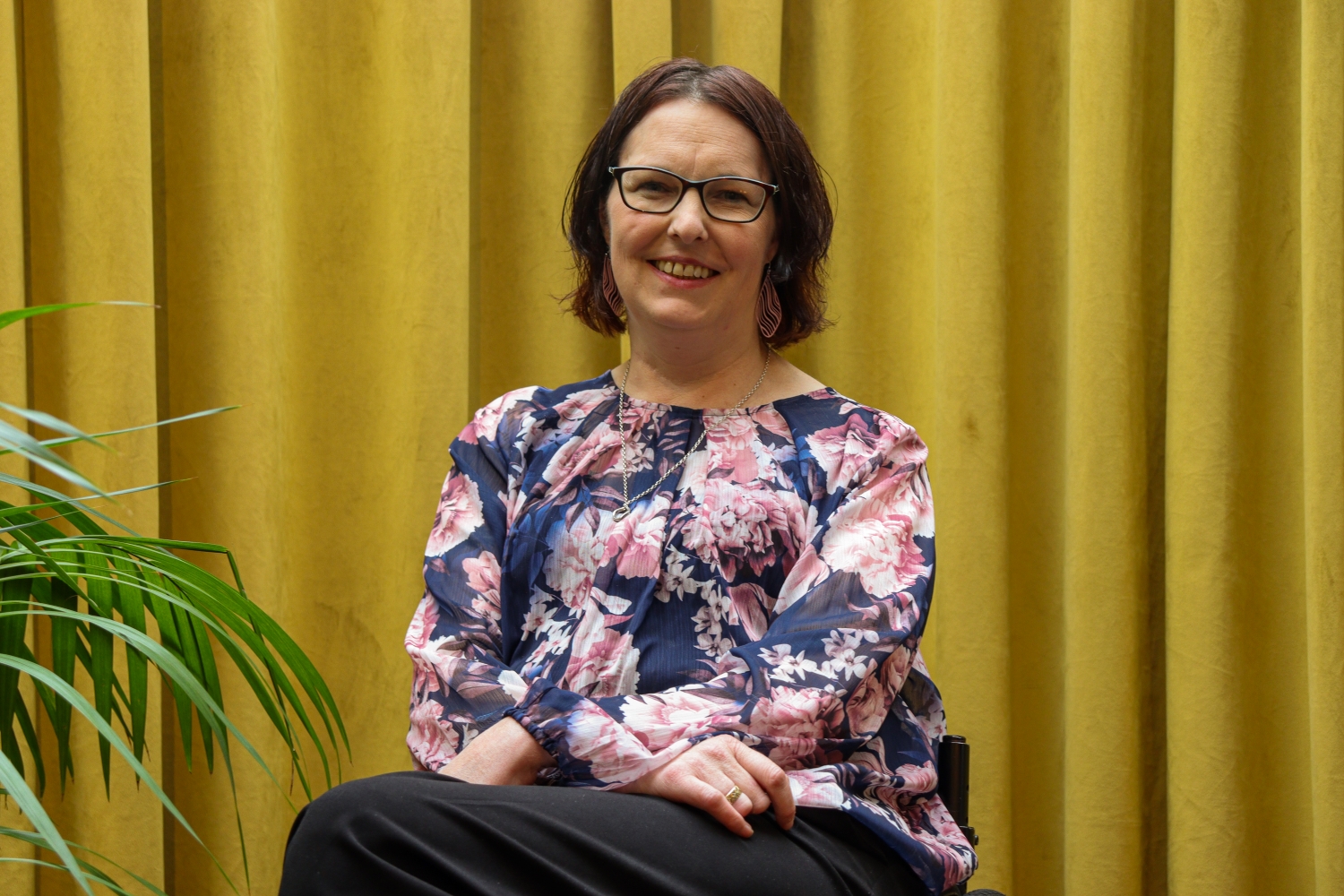 SHEREE CAREY
Sheree is proud to be elected onto the ILT Board, and looks forward to contributing back to the community that has given her so much.
She has a 20 year background in radio & television, but for the past 6 years, her day to day role is as CEO of the Southland Business Chamber supporting over 600 businesses throughout the region. Sheree also sits on the Southland Community Law Centre and COIN South boards and as a Trustee for Southland Community Radio.
Sheree's community interests are wide & varied including co-founder of KIND Women & a Champion for the It's Not OK Anti Violence Campaign, but she's particularly passionate about equality for all, and was a Finalist for NZ Women of Influence in the Diversity category.
When she's not working Sheree enjoys eating good food and travelling with her husband Dwayne and as a hobby, running their 2nd hand shop in Riversdale.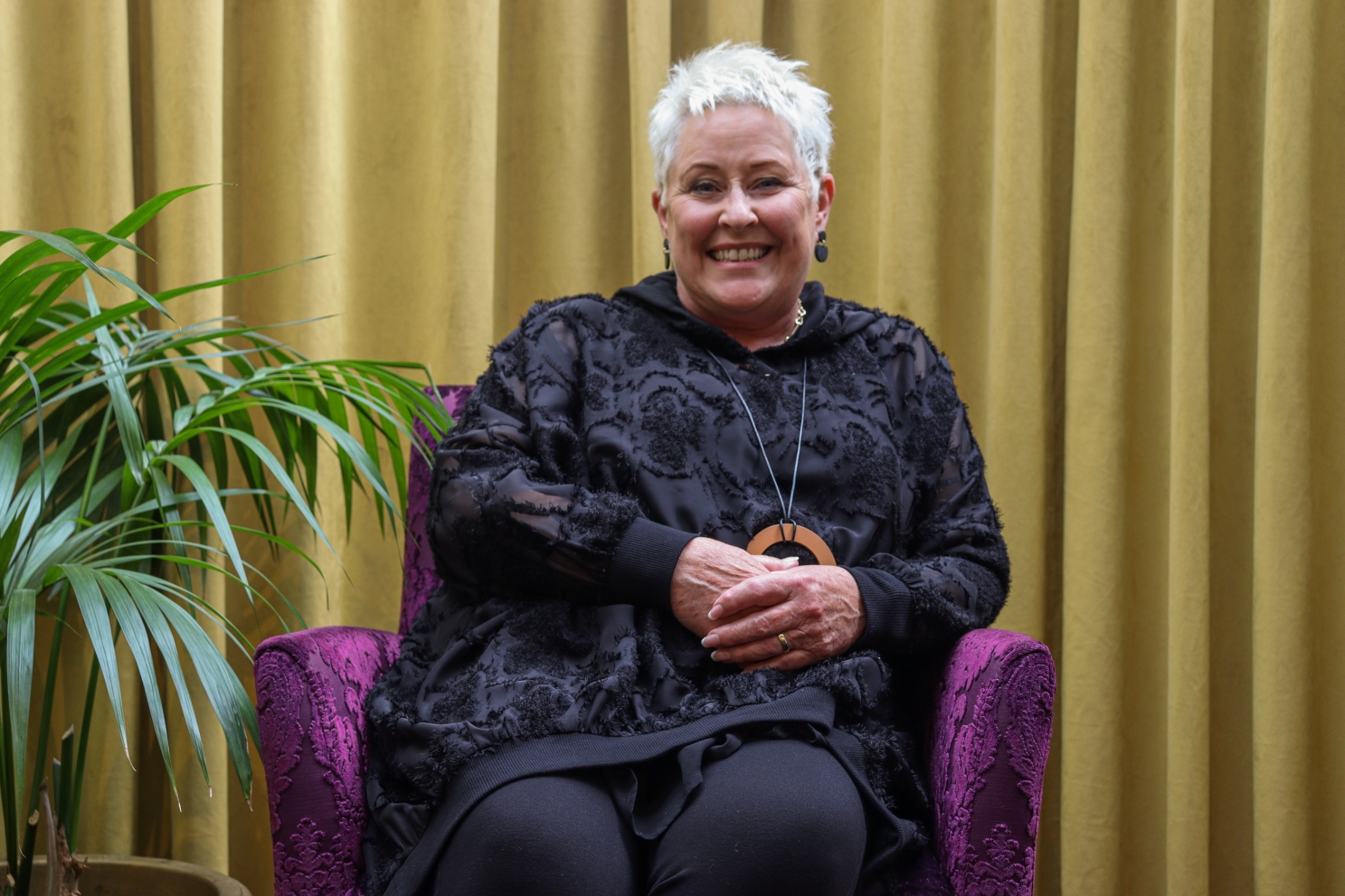 SUZANNE PRENTICE
OBE
Suzanne is a long serving board member with a passion for working with smaller groups and individuals to help ensure they have the same opportunity to achieve success in their endeavours.
Suzanne is a well-known entertainer who has managed her own successful business in the entertainment industry, both nationally and internationally for over 50 years.  You may also know her from her role as event coordinator for Hospice Southland which sees her regularly running events in the community.
Married to Steve for 45 years, they have two children and four grandchildren, who also keep her busy.
Suzanne is also a trustee on the Otago Southland Rescue Helicopter Trust.  This is a vital service for Southland and one she is extremely proud to be a part of.