The bands will play on in Invercargill
2 August, 2019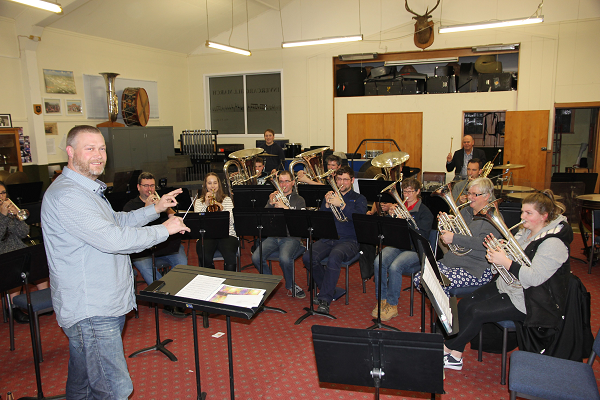 About the community group/organisation/individual 
The Invercargill Garrison Band Society, which incorporates the Ascot Park Hotel Brass Band and the Ascot Park Hotel Auxiliary Brass Band, is the second oldest in New Zealand.  
The bands play at concerts and numerous community events, including ANZAC services in Invercargill and further afield, church services, the Southland Christmas Parade, ILT Music Awards, the Hospice 'Last Night at the Proms and the unveiling of the Alex Lithgow Statue.   
The Invercargill Garrison Band recently returned from competing in the A grade competition of the National Brass Championships in Hamilton.  The band placed fifth in the hymn and set piece sections and ninth in the own choice section.  
What the grant went towards 
The Invercargill Garrison Band received a combined grant of $40,000 from the Invercargill Licensing Trust and ILT Foundation towards operating costs and transport of musical instruments of the Ascot Park Hotel Brass of Invercargill and Ascot Park Hotel Auxilliary Band for the 2019/20 year.
What the grant means to the community group/organisation 
"We couldn't do what we do without support from the ILT," Invercargill Garrison Band  manager Trish Gooding said. 
Thanks to on-going support from the ILT and ILT Foundation over many years, the Garrison Band had been able to purchase new instruments and uniforms for the entire band and upgrade its Spey St band rooms, she said.