Southland's fire history preserved
7 June, 2019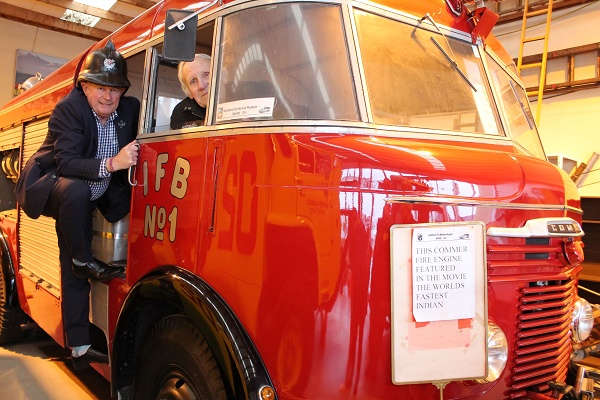 Southland Fire Service Museum curator Graeme Butler (right) and ILT Foundation trustee Sean Bellew in a 1956 Commer appliance which served as a front runner for the Invercargill Fire Brigade and later the Bluff and Orepuki brigades. It is the only model of its type in New Zealand. Photo: Petrina Wright
About the community group/organisation/individual
The Southland Fire Service Museum in Invercargill opened in 2005 with the goal to preserve and showcase the heritage and history of the Southland fire service. 
The museum features several fire engines, smaller fire appliances and fire service equipment and memorabilia dating from the 1940s to the 1980s.  Most of the items on display have originated from Southland. 
The non-profit society is made up of a committee of six, all of whom are volunteers. 
The museum is open to the public three days a week, and the volunteers provide educational information about the history of Southland's fire service for the public and school pupils to assist with school projects.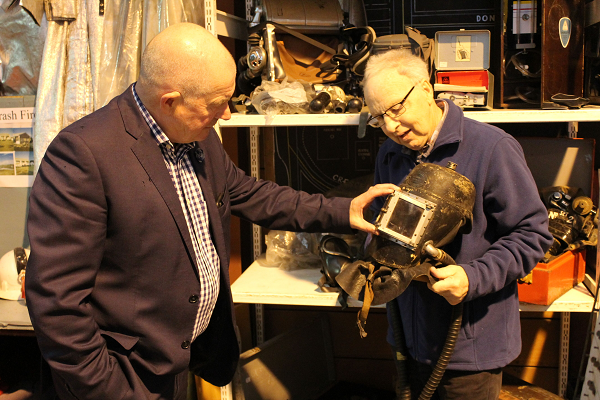 What the grant went towards
The Southland Fire Service Museum Society received $5000 from the ILT Foundation towards its operating costs for 2019. 
What the grant means to the community group/organisation
"Without it we would be really in strife," Southland Fire Service Museum Society treasurer Tony Turner said. 
Being a small committee of six, raising the necessary funds to operate the museum would be difficult for the group to do without assistance, he said. 
"Without the ILT giving us this financial support for our operating costs we would not be able to run it."