Putting their best feet forward
6 May, 2019
About the community group/organisation/individual 
Blue Jay Marching Club is an amateur marching club based in Invercargill.  It consists of 63 members across five teams –  under 12s, under 16s, Fernz, Kiwis and Masters.  
Members of the Invercargill club enjoy working towards personal achievements, developing lifelong friendships and opportunities to represent Southland at marching competitions. 
This season teams will attend the South Island championships in December and New Zealand championships in Christchurch in March.  There are eight local/combined competitions with Otago this season.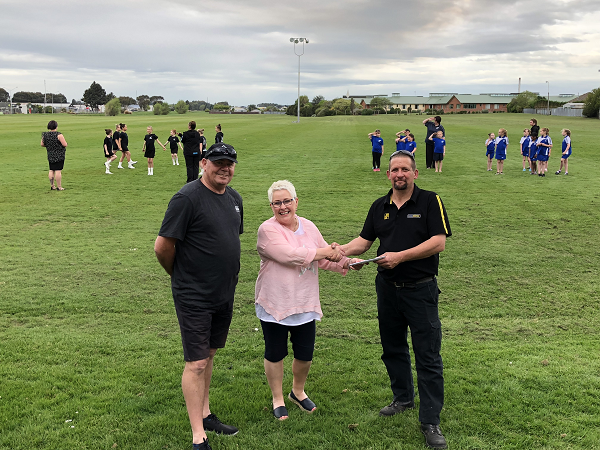 What the grant went towards 
Blue Jay Marching Club received a grant of $5500 from the ILT Foundation towards hall hire costs, uniforms and uniform alterations, training equipment and first aid kits. 
 What the grant means to the community group/organisation 
"Due to the cost for our teams to travel and to be accommodated each season for our South Island and New Zealand Championships, which are in a rotational system seasonally anywhere between Invercargill and Auckland, we are gratefully appreciative for the support we receive from the ILT Foundation grants," Marching Southland committee member Alec Morrison said, on behalf of the coaches. 
"Our teams work hard in their fundraising … and it is always a joy to see a little relief when we are able to bring those costs down slightly if we have been granted money we can use to help cover some of the equipment and uniform costs. Each season there are always alterations and/or new uniforms required due to natural growth of children, new members joining and general wear and tear."