Swimming lessons save lives
10 February, 2019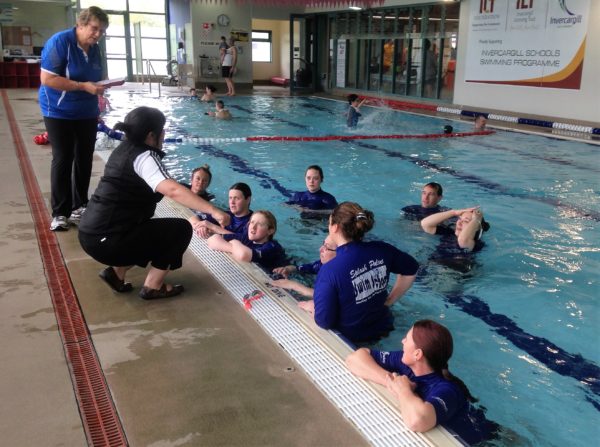 About the organisation
Splash Palace Aquatic Centre is Invercargill's main public swimming complex.  It provides indoor pool facilities for learn to swim classes, school groups, swimming clubs, water polo and swimming competitions, H2O Dreams training, school holiday programmes and more.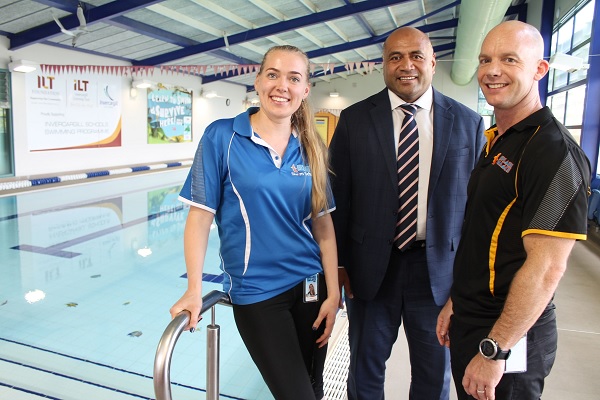 ILT Foundation trustee Mike Mika (left), Splash Palace swim school supervisor Klavdiya Chernenko and Splash Palace manager Peter Thompson at the learner's pool. Photo: Petrina Wright 
What the grant went towards 
In the last financial year, the ILT Foundation and Invercargill Licensing Trust (ILT) provided combined grants of $158,723 towards providing swimming lessons to all primary school children in the Invercargill City Council rates area, which equated to 39,915 lessons. 
The ILT and ILT Foundation have so far committed more than $1.5 million towards the Learn to Swim Programme since the foundation's inception in 2006. 
 What the grant means to the organisation/community group 
"One of the things I speak very proudly of is the partnership between the ILT and the council to deliver a programme which I have no doubt has helped save lives," Splash Palace aquatic services manager Pete Thompson said. 
"This programme is a hugely important one for our community which benefits our kids in so many ways. Not only is it equipping them with the skills to swim, it's also developing their self-confidence and self-esteem."