Career highlight for singer Emma Jones
13 January, 2020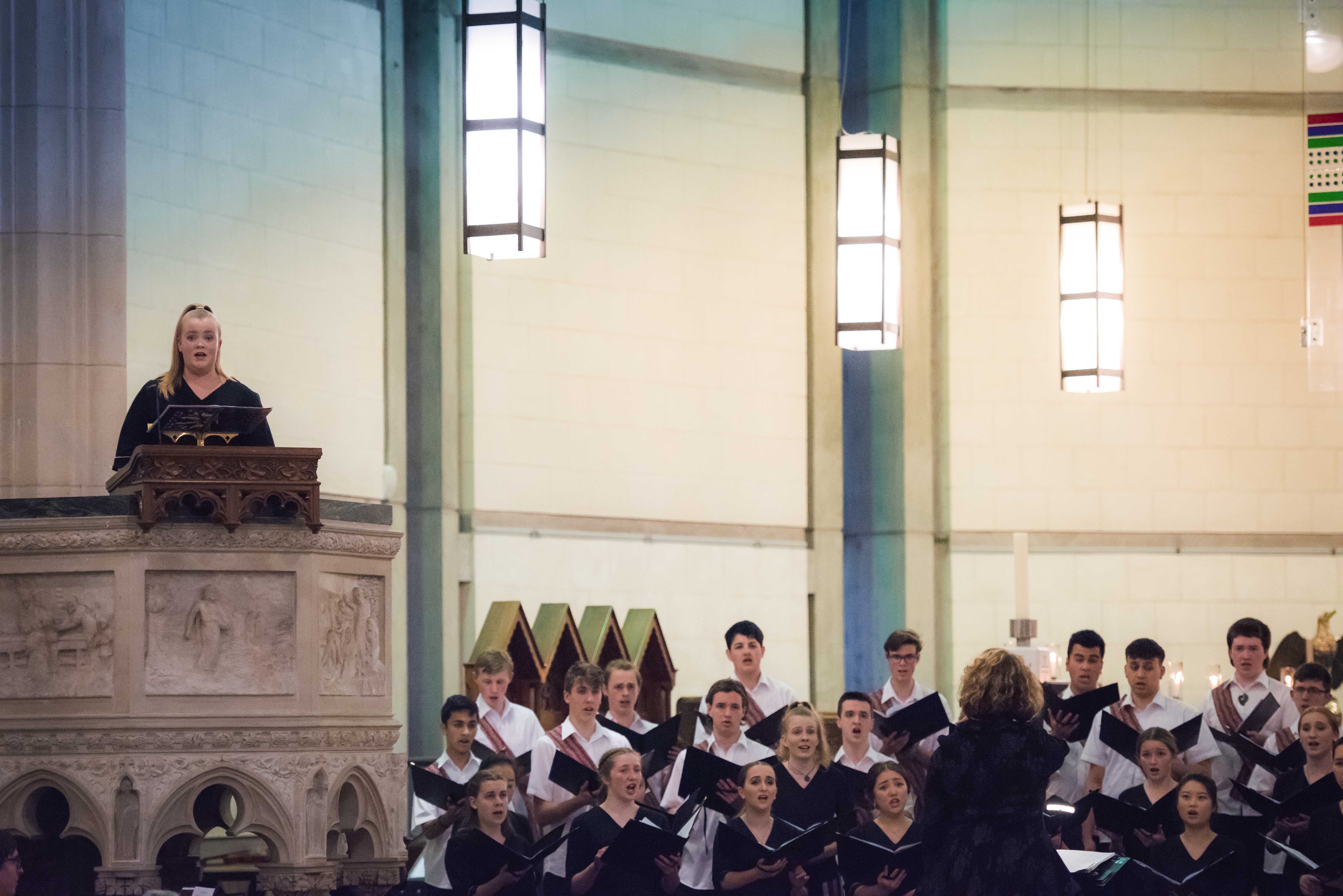 About the community group/organisation/individual
Invercargill singer Emma Jones has amassed quite an impressive singing career over the past 12 years.
She was named the 2014 ILT Southland Junior Entertainer of the Year and performed in front of former New Zealand Prime Minister John Key at the re-opening of ILT Stadium Southland in May of the same year.  She has also performed at numerous community events and functions including the ILT Christmas Variety Show and Carols in the Park.
Emma is one of 14 sopranos selected from 30 schools throughout New Zealand to join the New Zealand Secondary Students' Choir for the 2019/2020 season.
The national choir provides an opportunity for secondary school pupils aged 13 to 18 years to perform concerts throughout New Zealand, culminating in a tour to an international choir festival or competition.
What the grant went towards
Invercargill singer Emma Jones received a scholarship of $3000 towards the costs associated with attending the International Children's Choir Festival in Dresden, Germany in April/May this year as part of the New Zealand Secondary Students' Choir.
The choir will also perform in Prague, Czech Republic .
What the grant means to the community group/organisation
"The backing and support I've received from both the ILT and the Invercargill community has encouraged me to further improve my performance and enabled me to focus on preparing for the International tour," Emma said.
"Thank you to the ILT for this wonderful contribution towards the costs associated with being a member of the New Zealand Secondary Students Choir (NZSSC). This support allows me to concentrate on improving my vocal technique and learning the wide range of repertoire."