Pausing pokies for Gambling Harm Awareness Week
23 November, 2019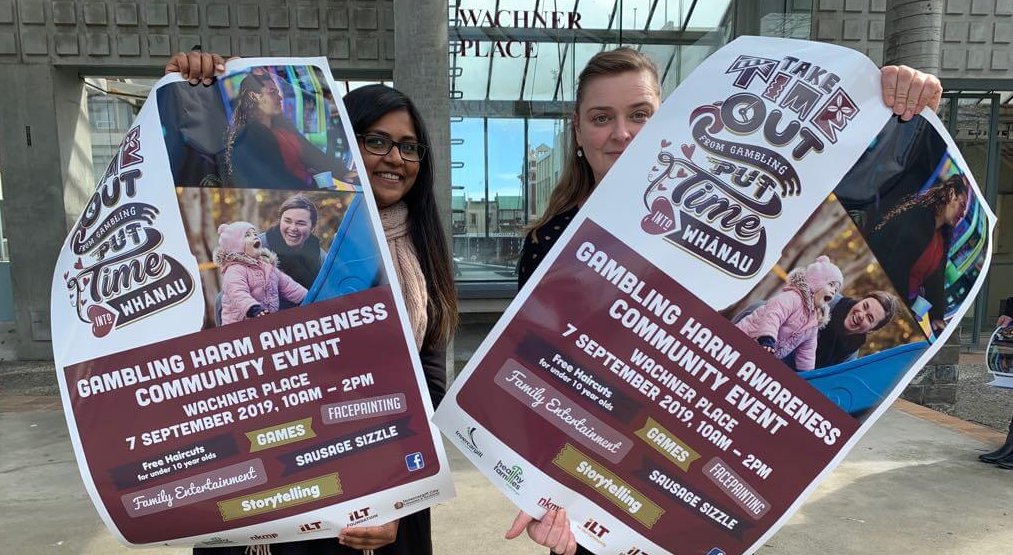 The Invercargill Licencing Trust and two clubs supported Gambling Harm Awareness Week by pausing their pokies for a set time during September.
While the campaign aims to get venues to pause their pokies for an hour during the week, Club Southland and the Invercargill Workingman's Club raised the bar by pausing their pokies for an hour every day of Gambling Harm Awareness week.
Nga Kete Matauranga Pounamu Charitable Trust health promoter Eru Loach said the Pause The Pokies campaign provided opportunities for individuals to have a Pause from their gambling.
"This allows people to reflect on why they are gambling, can they afford to be there? (which includes both money and time) and whether anyone is being affected by their gambling (themselves, family members, friends and work colleagues)."
ILT Foundation manager Lisa-Maree Fleck said – "we are committed to providing safe, enjoyable gaming venues and minimizing gambling harm. Pausing our pokies shows our support to increase awareness and reiterates our commitment to our responsibilities."
Pause the Pokies is a national campaign run by several gambling harm service providers around the country. Last year over 80 venues paused their pokies for an hour or more during Gambling Harm Awareness Week.
Events and activities take place around the country during Gambling Harm Awareness Week which is held in the first week of September every year. This year, Nga Kete joined forces with the ILT Foundation and Invercargill City Council to host a Gambling Harm Awareness Week event at Wachner Place.
The event was held on Saturday, September 7.
Mr Loach said the event was important because it provided a space where whānau could spend time together and participate in some fun activities.
"Quality time is one of the best gifts tamariki and mokopuna can receive."
Free and confidential help and support is available for anyone impacted by gambling harm. Contact Nga Kete Matauranga Pounamu Charitable Trust (NKMP) on (03) 214 5260 or freephone: (0800) 925 242.