New equipment for disability enterprise
24 February, 2019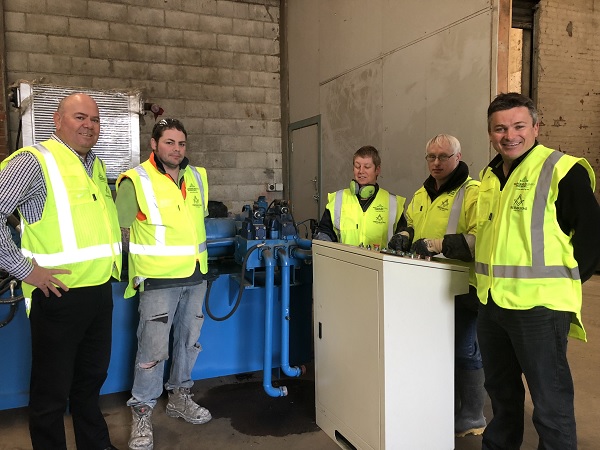 About the organisation
Southland disAbility Enterprises Ltd (SdE) was established in 1974 as an Industrial Work Training Unit for people with disabilities. It is run as a commercial recycling business with a social purpose. 
At present the company holds the Wastenet contract to recycle the three Southland councils' wheelie bin collections.  
In addition, SdE also has an e-waste recycling department which caters for digital and mechanical recycling, a packaging department which packs items such as conference packs and annual reports for businesses and a department at the Tiwai Aluminium Smelter which cleans and restores the respirators for the plant. 
What the grant went towards
Since the ILT Foundation was first set up in 2006, it has provided Southland disAbility Enterprises with financial support totalling $786,862.83 towards such things as operating costs, equipment, rent relief and upgrade of the facilities. 
Recently, the Invercargill Licensing Trust and ILT Foundation have provided combined grants of up to $100,000 over two years towards purchasing and modifying a new baler and metal press for Southland disAbility Enterprises, as well as a van to transport its workers to the Tiwai Aluminium Smelter. 
What the grant means to the organisation/community group
"Without [the ILT Foundation's] support we couldn't operate," Southland disAbility Enterprises general manager Hamish McMurdo said. 
"It means that our workers can get about their day safely with up-to-date modern equipment."