Covid 19 Update – Traffic Light Framework
10 January, 2022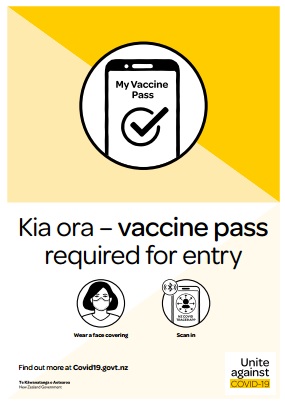 Covid 19 Update – Traffic Light Framework
Please note that with effect from 20 December 2021 all visitors to ILT Foundation offices based at ILT Head Office (252 Dee Street) are required to present a My Vaccine Pass at ILT reception, or alternatively hold a valid exemption or be under the age of 12 years and 3 months.
This includes grant applicants, grant recipients and contractors, suppliers and customers.
Face coverings are also required and scanning in with NZ Covid Tracer App is requested.