Lifelong learning achievable
9 April, 2019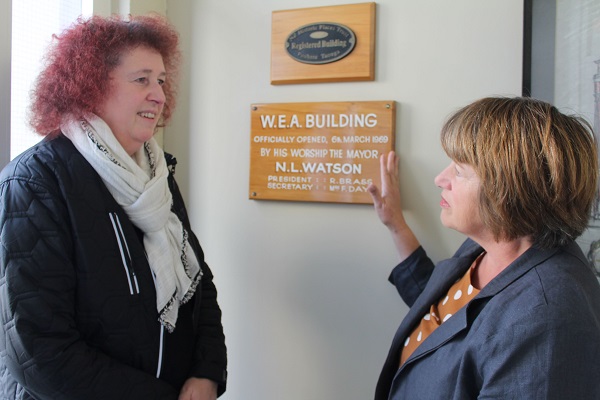 About the community group/organisation/individual 
Southland Education is an independent voluntary educational association provided adult education classes aimed at encouraging lifelong learning. 
Founded in 1915, it is the longest established provider of adult education in New Zealand. 
A diverse range of classes are offered to the community, from ukulele, art, cake decorating and patchwork to Pilates, yoga, dressmaking, language classes and more. 
In 2018, 975 people attended classes at Southland Education. 
ILT Foundation trustee Angela Newell (left) with Southland Education manager Lesley du Mez outside the WEA building recently. Photo: Petrina Wright
What the grant went towards
Southland Education received a grant of $15,000 from the ILT Foundation to assist with  operating and tuition costs for 2019. 
What the grant means to the community group/organisation
"Without the funding we wouldn't be here," Southland Education manager Lesley du Mez said. 
"The ethos of the organisation is to keep costs down to make courses accessible to everybody in the community, and by getting grants like this, it means we can do that." 
Adult education centres in other regions charge about three times what Southland Education charges for classes, she said. 
"We are in an enviable situation [thanks to the ILT Foundation's support]."